RIVE - Matériel de pêche Premium

Historique
In 1987 born the brand SHORE thanks to its revolutionary patented clasp system. This is the beginning packed seats adjustable bins and drawers that fit the needs of fishermen.
With ongoing research and innovation through close collaboration with the world of competitive fishing, Shore will gradually introduce aluminum frames and platforms to ultimately create the station that we all know today and that has spread worldwide. Then gradually as the brand expanded its catalog and naturally turned to the canes with always in mind its imperatives of quality and technicality.

Listening to passionate fishermen, competitors and fans, SHORE has built over the years a reputation for quality and reliability that have allowed him to reach the highest steps of the podium but also to meet the fishermen amateurs wishing to have performance equipment, durable and ergonomic for their passion.

More than ever SHORE team is focused on the future of the fishery, product innovation and the development of expertise.
---
1990
First performance of the SEATBOX to a competition model:

• all-aluminum structure.

• Removable storage case from above.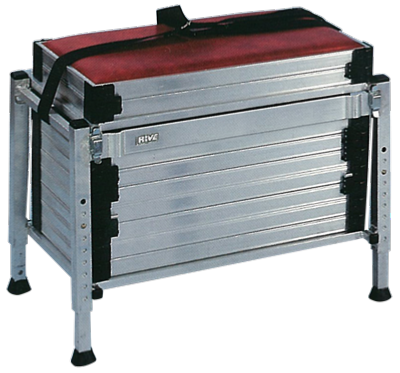 1995 - This is the beginning of STATIONS.
Still aluminum structure, to which is added:

• A sliding footrest

• External Ø16 feet that provide a better adaptation to the ground and the possibility to fix many accessories.

• The carriage option to move the trays

• The removable case is sliding forward.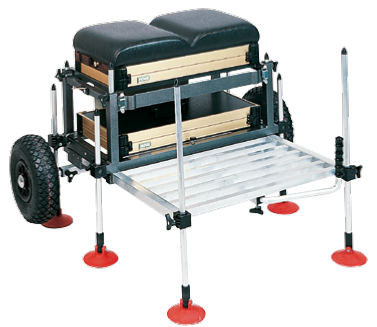 2000 - Appearance of D25
• The strucure to changed to improve usability.

• The Ø16mm feet are replaced by telescopic Ø25mm feet .

• New foot mounting brackets.

• Development of accessories.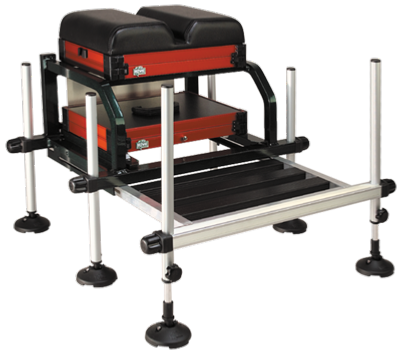 2008 - HSP SYSTEM
• The platform HSP system is developed and gives the user maximum stability.

• On RIVE SEATBOXES the platform is equipped with 4 feet. As a pontoon. Thus the weight is better distributed over the structure.

• Development stability through the Ø36 feet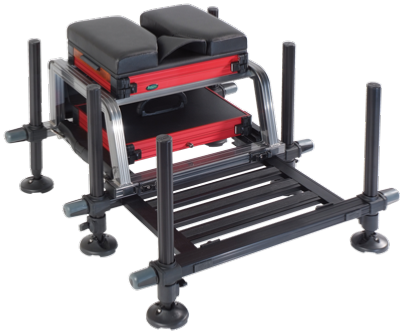 2012 - OPEN SYSTEM
• The OPEN system allows a change of foot and quick accessories without having to turn or move the station.
• Unscrew, unclip, change ...

• In seconds customize your accessories and your positioning.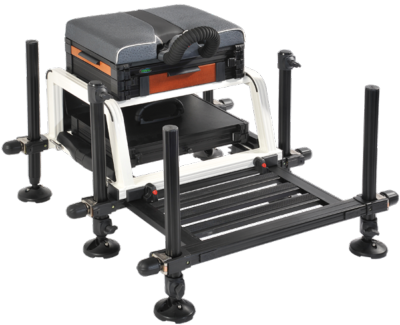 2019 - RSW SYSTEM
After the innovations centered on the Frame and footplate, RIVE has refocused on the heart of the seatboxes : the trays.
• The famous RIVE trays are now waterproof thanks to the RWS (Rive Waterproof System) range.
• Just as functional as the previous generation of trays, the RWS trays are clip-on and offer unsurpassed water protection to all your equipment in the seatbox.
• Drawers have been placed on self-lubricating slides with push-to-open system for a secure locking and a smooth action.